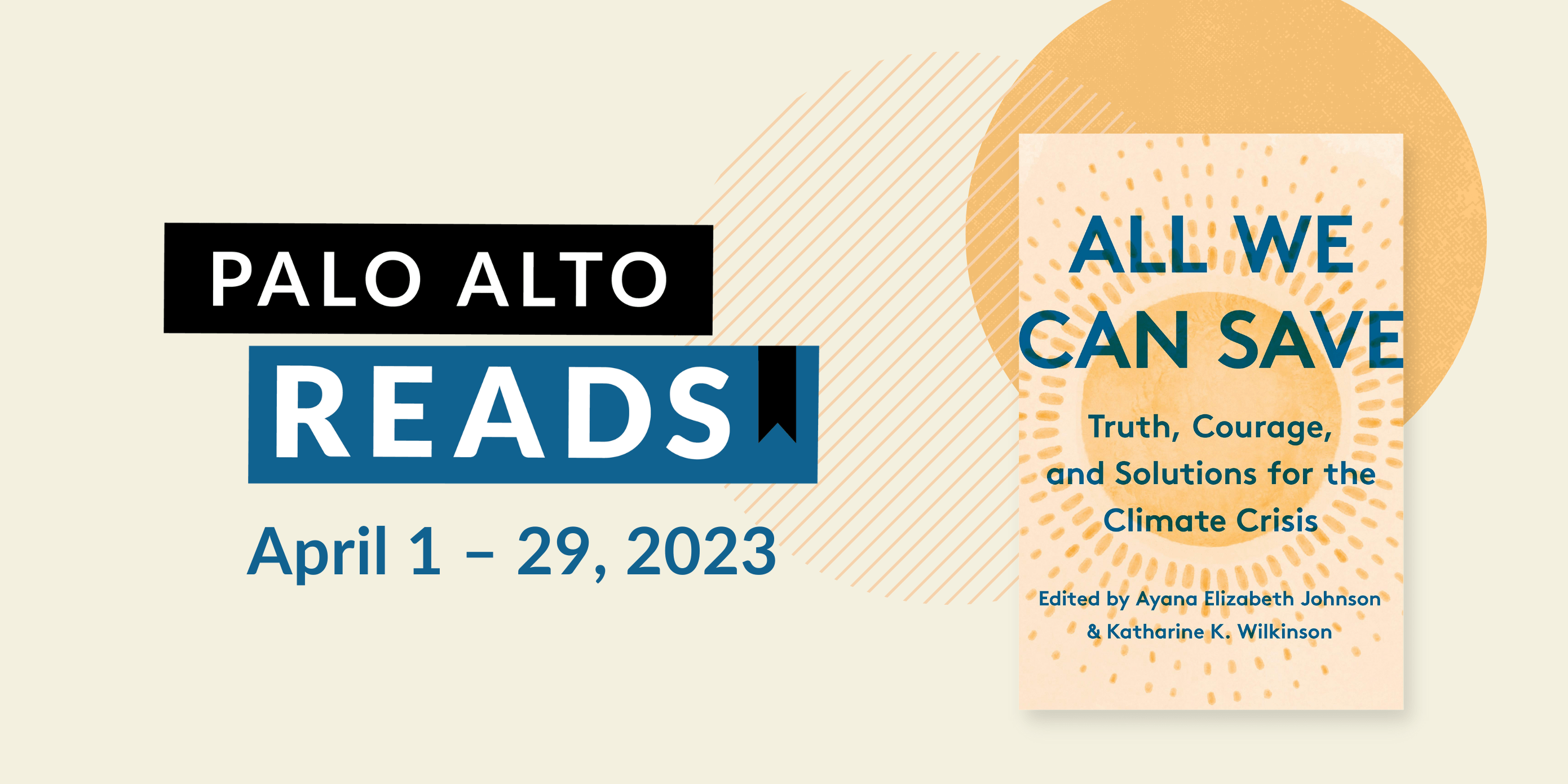 Take part in this "one book, one community" program that encourages the reading and discussion of a selected book around themes and topics relevant to our city.
This April, the Palo Alto City Library is leading the discussion around the anthology, All We Can Save: Truth, Courage, and Solutions for the Climate Crisis, opens a new window, and hosting events for all ages. Join us for a month of book discussions, community Circles, crafts, resource fairs and a virtual author event with writer Janisse Ray, to discuss her essay in the book.
Starting April 1, the Library will be providing free copies of All We Can Save at the College Terrace, Downtown, Mitchell Park and Rinconada branches, while supplies last. Please read and pass the book on to a family member, neighbor or friend, and have discussions and share ideas. As the book states, "healing the climate crisis will take everyone."
Share Your Thoughts: Palo Alto Reads 2023
Sep 29th | 3:00pm - 6:00pm
Join us for a screening of "Spider-Man: No Way Home" and enter our raffle to win a Funko Pop! Peter Parker Bobble Head!
Palo Alto Reads initiative is sponsored by Gardner Capital. The Library is grateful for their generous support.  
We've partnered with various City departments, local agencies, organizations and businesses to share resources and ideas to help us all do our part in preserving our planet.